For Police Department Finances, An Inventory System Could Help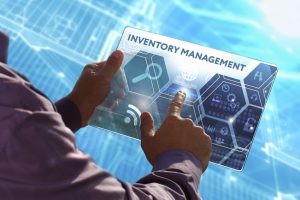 Government budget increases can be both a blessing and a curse, as with higher budgets comes a higher level of scrutiny. And with police budgets finally on the rise again, it's more important than ever for police departments to keep their fiscal affairs in order.
More money means more access to equipment, vehicles, and personnel that can keep people safe, but it can also mean less efficiency on the whole. And in a country that's nearly $20 trillion in debt, any amount of money wasted instead of smartly invested is bad money.
Fortunately, there are simple ways for government agencies like police departments to increase efficiency and accountability, including through better inventory tracking software. This government software helps leaders know exactly where their resources are at any given time. In the private sector, inventory tracking is a common problem in warehouses. However, companies can reduce operating expenses by 35% simply by installing an warehouse management system. Likewise, police departments can save money and boost accountability by installing an automated inventory tracking system.
How Can Police Departments Benefit From Better Government Software?
Police inventory is not like a commercial warehouse, even if some of the challenges are the same. Police departments don't have shelves of goods and products that they can keep track of and sell, but rather expensive vehicles, dangerous weapons, and all the protective equipment and tools police officers need to do their jobs. And because much of this equipment is dangerous, expensive, or both, it's important to track these items at all times.
A government inventory system uses modern tools like bar codes, mobile devices, and advanced software. With these tools, you can track where a given item is at any time, who is using it, its entire use history, its condition, and when it's due for service. This can help departments utilize their resources more efficiently, while also increasing oversight.
And at a time when police officers are facing intense scrutiny from the public, politicians, and the media, it's important to be as efficient and accountable as possible. In the private sector, an automated inventory tracking system reduces errors by 70% on average, and local police departments can benefit from government software in the same way.
"Police accountability is expensive, and if you're going to be serious about police oversight, you've got to be willing to invest significant amounts of money, and that's often going to take away from other worthy causes – schools and roads and parks," Stephen Rushin, an assistant professor at the Loyola University Chicago School of Law, tells U.S. News and World Report.
Simply put, to make the most efficient use of their new resources, police officers will need new tools.
Is your police department or municipal agency looking for advanced government software to track and manage inventory? Contact ASTS Inventory today to learn more about our inventory and automation solutions.